A burlesque inspired set using the Basic Kate and the Jane Modern patterns.
I love burlesque of the 50s and 60s. My personal heroes are Lily St. Cry and of course Miss Gypsy Rose Lee. As an X'er at the beginning of the 80's there were few female role models in the age of sex, excess and "greed is good". Strong women who knew their power and created a brand not merely on being sexy as hell but savvy as well.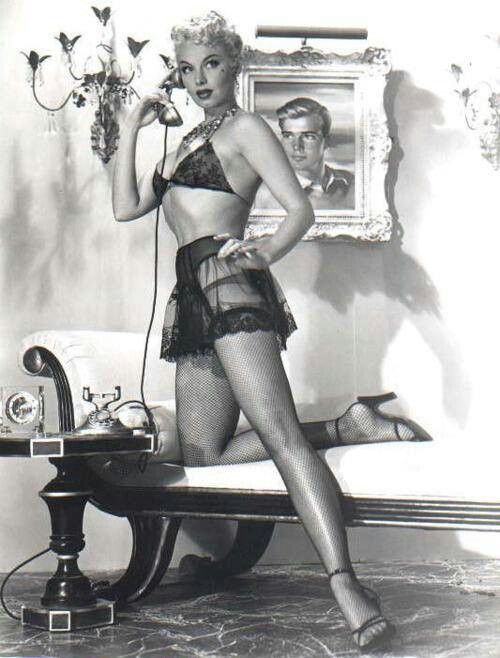 So when I saw the micro gold sequin fabric in Ribes & Casals while in Malaga last year, just before Covid took hold, I knew exactly what I wanted to make. It spoke and somehow landed in my luggage and on my credit card.
Sequins can be very uncomfortable to wear especially under the arms. To prevent chaffing, I measured approximately 8cm from the midline seam towards the cf and decided to make that powermesh (what I usually make the lining and wingback of my bras from.) So, after making the measurement adjustments to the Basic Kate bralette, I transferred the 8cm of the seam allowance on the UPPER CUP pattern piece. I cut the pattern piece apart. When I laid the pattern on the materials I made sure I chalked in a 0.5cm (5mm) seam along that linked on BOTH pieces. Remember: Check TWICE cut ONCE.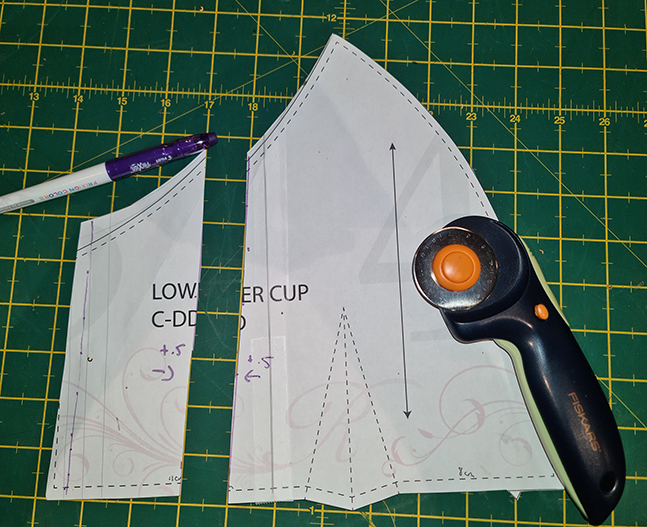 Once cut out, I followed the Kate Sewing Instructions up until sewing on the bra straps. You can have a lot of fun with bra straps! Normally they aren't that expensive per metre so I buy more than I need. If you figure 20″/50cm per strap and you should have plenty. make sure you measure the straps on your most comfy bra first (including the double back through the rings and sliders) and use that as your template. I decided I wanted to use three straps and play with the arrangements. So I mostly finished the bralette and then enlisted Matilda, my lazy-slattern of a model (well, she just stands there and is always naked!) Here's some of the ideas i explored using pins and bluetac.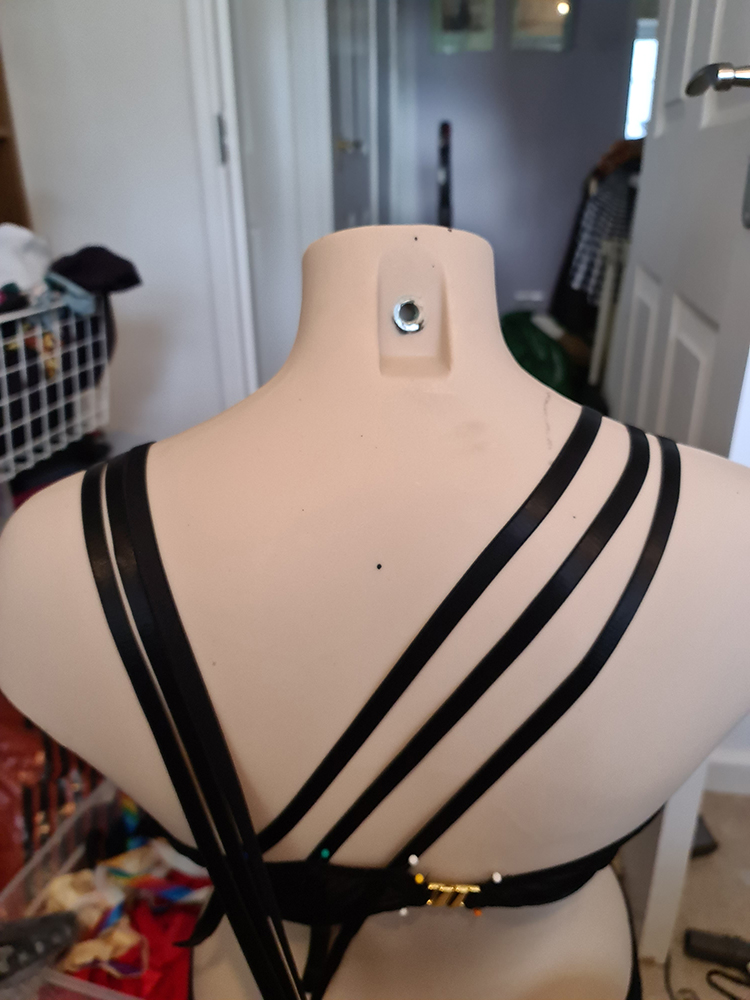 I went with the interwoven back. Because I wanted to nail down and make the diamond design permanent using rings and sliders would be impracticable unless I put the in the front. Which I didn't want to do. Using hooks and eyes on a bra you have made for yourself is not necessary! I like to change things up with gold plated swimsuit or pewter cloak clasps. You do you!
Onto the panties! I used the Jane Variations pattern for the Modern front and the Ruched, higher leg back. If you are going to show off your butt, may as well be totally cheeky!
It's important to line all 3D material because you are protecting the threads holding on sequins/beads/embroidery from wear and snags. It also makes it more comfortable on your skin. So I cut a second centre front panel and used it to line the sequins and bag out the side front panels.
Decoration!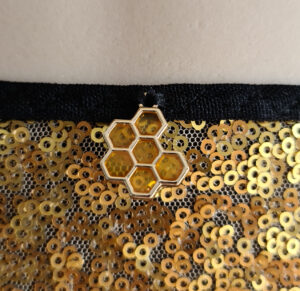 I have a tendency to be overly subtle in my colour and decoration choices. And this time is NO DIFFERENT! But I did find these really cute 14ct gold plated bumbles and matching plique a jour honeycomb charms. I really have to thank a plus-sized historical costuming group on Facebook fora comment about "boo-bees" for giving me the naming idea. Plus, you can take the girl out of Pittsburgh… Shrug. I have a black and gold thing. (btw I'm English too.)